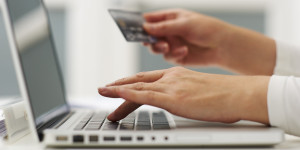 Online shopping is a recent phenomenon that exploded when the internet became a sensation. It began with websites such as Amazon, Ebay and Craigslist, which still maintain their popularity among online shoppers. When other retailers saw the success these online shopping hubs were happening, a vast majority of them made their merchandise available for purchase online as well. Now the internet offers millions of online shopping options that allow shoppers to receive the goods they purchase without ever having to leave their homes. Online shopping is a major new reality for consumers and retailers alike, but it is not always a well-managed one. Just like shopping in a physical store, shoppers can easily lose track of how much they are buying and soar past their budget limits.
People who routinely overspend on online purchases are identified as having an online shopping addiction. This is by no means a recent problem. Since the day shopping became a common activity, there have been those who use it as a stress release and become obsessed with it. Now that shopping opportunities have gone digital, the addiction has followed into the digital world. One particularly difficult thing to manage when it comes to online shopping is understanding how many items you have committed to as a shopper without the physical items in front of you, serving as a visual understanding. Many people overspend because items in cyberspace do not impress financial consequences on shoppers the way that physical items in a cart do. People can easily go hundreds of dollars over budget in online spending without even being aware of it.
Bringing your online shopping addiction under control requires discipline, but it is entirely possible. Creating a shopping list and a budget for yourself prior to shopping online is essential. This simple step of planning ahead  – determining which purchases are necessary and which are not, and making yourself aware of how much you are able to spend – can make all the difference to your shopping addiction. Do not be taken by surprise at another credit card bill. Change your online shopping habits today!