There are many advantages associated with shopping online. Ranging from the convenience of ordering things from the comfort of your homes to the ability to compare prices from different online stores.
In contrast to physical stores, its disadvantages outweigh the advantages it offers. Problems like standing in queues, payment difficulties, time consumption, and more are less associated with online shopping.
However, as the advantages and popularity increases, so are the risks and threats of shopping online upscaling.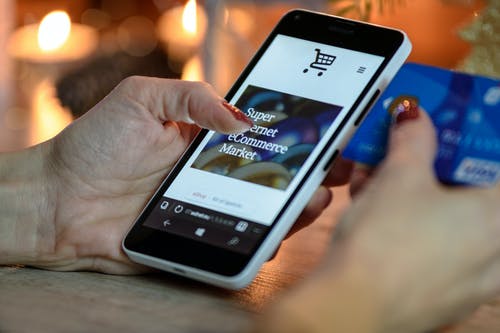 Risks associated with shopping online
Problems of full disclosure: extra fees like shipping, processing, and delivery fee may remain undisclosed to customers till payment is to be made or goods are to be delivered.
Misleading reviews: A product having between 4.5 to a 5-star rating is expected to get more customers compared to a 2-star product. Fake reviews could help sellers push sales by misleading customers with false testimonies.
Low product quality: since you only get to see the picture and features of a product rather than physically testing them, there is a tendency of getting goods that are below standard.
Order arrival: some retail stores with little or no reputation tend to deliver goods late or never deliver at times.
Other risks include identity theft, internet fraud, virus, and other malicious software issues due to unsecured sites.
Tips to stay safe while shopping online
Never shop on an unsecured website or network: turn on your computer firewall to avoid the risk of getting exposed to potential internet malware. They can be used to steal your financial information and passwords.
Shop from very reputable stores: shopping from stores with a good track record is very important to avoid delivery and fund scam issues. Do not get misled by fake reviews, shop from the safest store.
Carefully read the terms and conditions: it is important to take cognizance of the terms and conditions attached to the sale of a product. To prevent problems of full disclosure, the conditions should be duly considered before purchase.
Other safety measures include creating a unique password, using only sites with HTTPS:// not HTTP://, and checking the seller's delivery and shipping conditions.